Friedrich Steinbach GmbH as an official authorized distributor of Bosch Security goes on publishing the Bosch innovations.
Friedrich Steinbach GmbH as an official authorized distributor of Bosch Security goes on publishing the Bosch innovations.
Personal health and public safety issues are now driving the need for safer forms of interaction worldwide. Everywhere from retail stores to commercial buildings, touchless is becoming the new normal to reduce the spread of viruses like COVID-19. But while businesses are obliged to comply with guidance to support social distancing and avoid people touching devices, they must also be able to achieve it without compromising on how they secure and control access to their premises. And that's why Bosch has upgraded its Building Integration System (BIS) with new integration possibilities.
BIS 4.8 builds on all the trusted features and benefits of BIS 4.7. So in addition to allowing users to manage security, safety and building automation with just one system, it also enables new touchless entry possibilities via face recognition, touchless fingerprint or mobile access. And it's not just beneficial in term of personal health; the new possibilities that come with BIS 4.8 are also very convenient for users as there is no need to carry an access card or remember a password to gain entry to a building or area.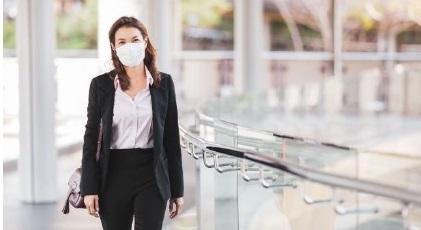 Three touchless access control solutions
BIS 4.8 is designed to work with three different touchless solutions that safeguard personal health:
Face recognition
BIS 4.8 has been redesigned to work with VisionPass – the face recognition solution from IDEMIA. When the unique facial features of a person requesting access are captured by the VisionPass face recognition device, these are verified using pre-enrolled facial credentials in the encrypted database. If there is a positive match, access will be granted via the BIS Access Engine and the Bosch Access Modular Controller (AMC2) and the door or gate will open. For enhanced security and reliability, 'liveness detection' prevents photos of those with permissions being used to gain fraudulent access.
Fingerprint readers
When integrated with IDEMIA's MorphoWave reader, BIS 4.8 can also deliver seamless access based on a touchless fingerprint solution. A simple wave of the hand in front of the touchless sensor will trigger a 3D scan. This will then verify four fingers in less than one second via pre-enrolled fingerprints in the database. Once again, a positive match will generate a command to grant access via the BIS Access Engine and AMC2. Because fingerprint readers use unique biometric data, they are highly secure and difficult to fake.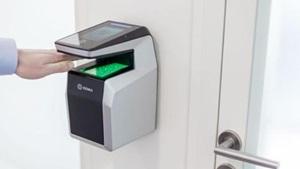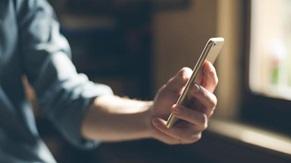 Mobile access
Another way to realize a touchless access control solution is to use mobile phone technology to verify a user's access authorizations. When BIS 4.8 is integrated with STid Mobile ID or HID Mobile Access, users can present their mobile phone to the secure reader. For STid Mobile ID this will require a STid reader, or a Bosch LECTUS secure reader in the case of HID Mobile Access. To use this system, users must install the STid or HID mobile app to receive a unique ID number. When presenting their mobile phone to the reader, the authorization rights of the ID credential within BIS will then be checked by the AMC2 before access is granted. Both solutions have the added advantage of requiring only a mobile phone for identification (an indispensable item for many), rather than biometric features, which may be sensitive in certain applications or cultures.
Convenient, one-step authorization
In addition to safeguarding personal health, BIS 4.8 also offers users far more convenience. When BIS 4.8 is combined with Bosch B and G Series intrusion panels or MAP 5000 panels, users require only one authorization badge to control two systems. That doesn't just mean fast and easy access to certain areas of a building; users can also disarm areas of the intrusion system with the same badge on the same reader, without entering a PIN code. So they can enjoy easy, one-step authorization that's quick and hassle free.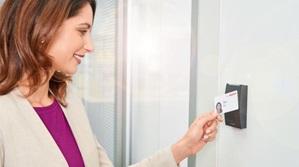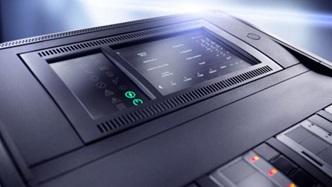 Improving flexibility and efficiency
BIS is designed to unify the management of multiple security and safety domains, and maximize flexibility for a variety of customer requirements. Hence the drive for constant improvements that integrate the latest technology innovations. BIS 4.8 now works with the latest Bosch AVENAR 2000 and 8000 fire panels and peripherals. This includes command and control via BIS, with devices and status shown on maps, and events managed more intuitively via an alarm list*.
Another way the system has been enhanced for better efficiency is via the user authorization for Bosch B and G Series intrusion panels. Security managers now have the option to manage users and authorizations within BIS, including adding, deleting and modifying intrusion-related passcodes and key fobs, and organizing users by group or functionality. This is far more time-efficient as they can manage authorizations for up to 2,000 users on as many as 25 intrusion panels directly in BIS, instead of handling the authorizations separately on each of the 25 panels. Better still, it increases the overall security of the system by offering a central overview of all existing access and intrusion authorizations for the complete installation within one system.
For regional availability of fire and intrusion products, please contact our company Friedrich Steinbach GmbH as a local Bosch representative.
We are available by phone: +43 660 1222806 ; +43 67 647 888 60 and e-mail: office@fsid.at
Please visit our website www.fsid.at for more detailed information about our products and activities!